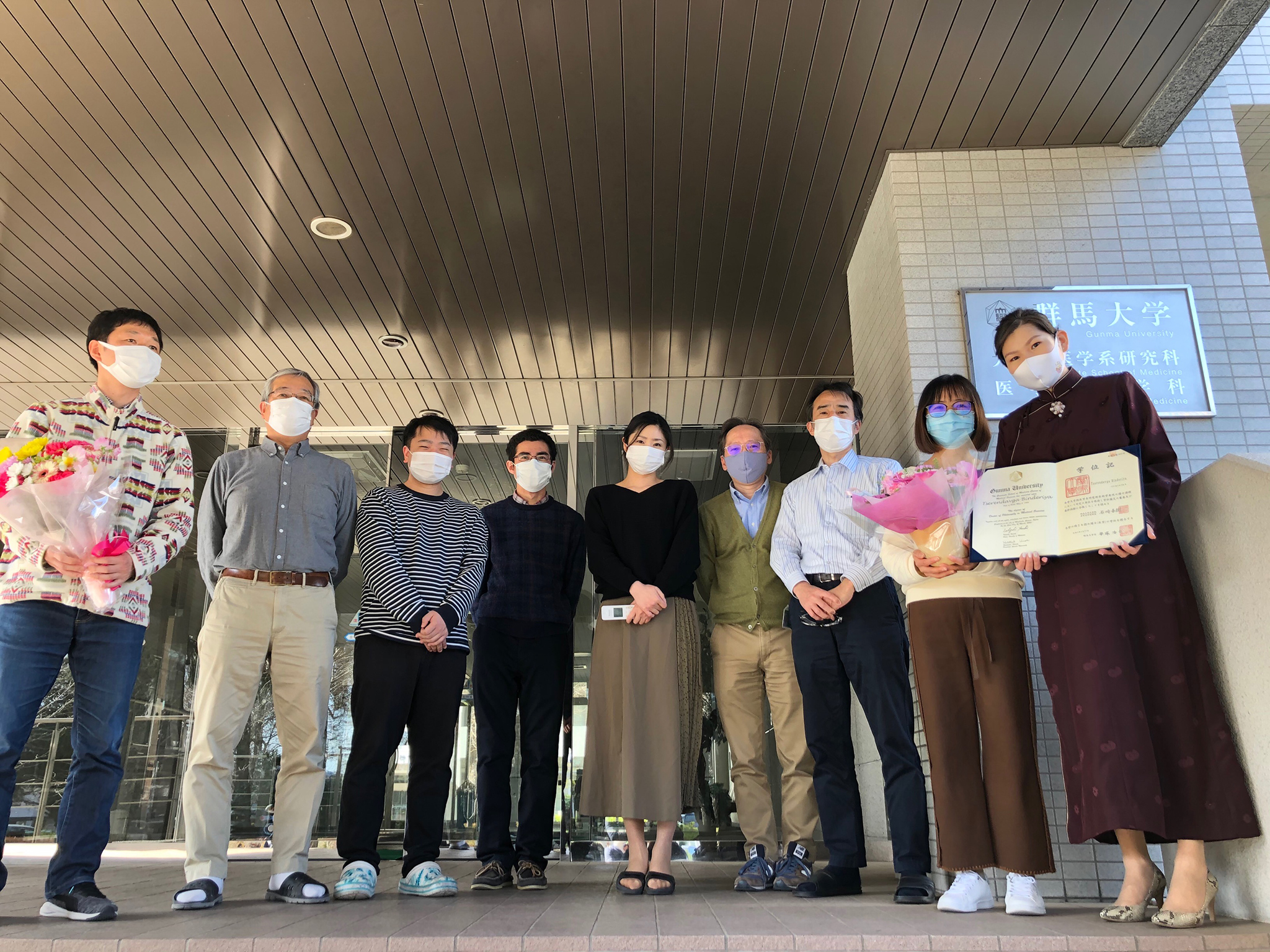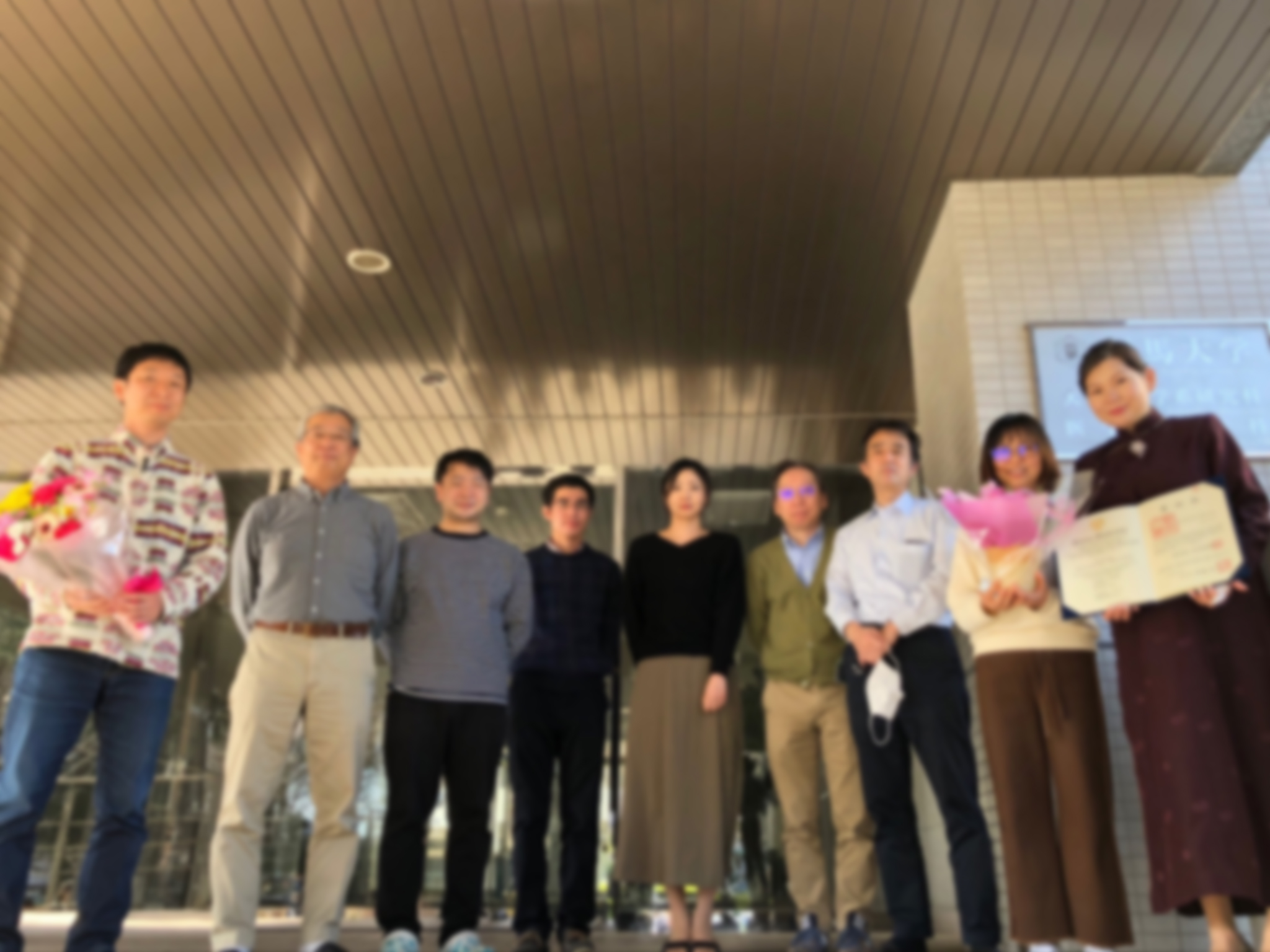 Med School Students

Doctoral Program Grad Students
Keisuke Kiyozuka, PhC
Research Activity Activation Program 2020
Xian Zhao, PhC
Yuma Aramaki
Research Activity Activation Program 2017&2018
Post-doctoral Researcher
Binderiya Tserendavga, M.D.
Rotary Yoneyama Memorial Foundation Scholar

Alumni
Gosuke Udagawa, 2020 MMSc.
Hitachi High-Tech Corporation.

Office Administrator


Associate Professor
Hideru Obinata, Ph.D.
§
Professor Emeritus
Takashi Izumi, M.D., Ph.D.
£

Assistant Professor
Kazuki Irie, Ph.D.
Senior Assistant Professor
Noriyasu Ohshima, Ph.D.
Akimitsu Konishi, M.D., Ph.D.
Associate Professor
Kazuaki Tatei, Ph.D.
Professor

Yoji Andrew Minamishima, M.D., Ph.D.
£ Current affiliation: Dean, Faculty of Health Care, Teikyo Heisei University
§ Office: Laboratory for Analytical Instruments, Education and Research Support Center, Gunma University Graduate School of Medicine

Last updated: 5/3/2021

3-39-22 Showa-machi, Maebashi, Gunma, 371-8511, Japan
©2004-2019 Gunma University. All rights reserved.