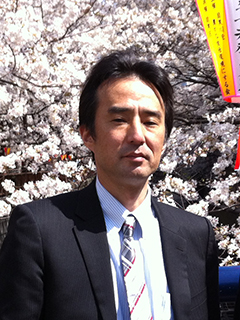 You're the

th visitor since Dec. 1st, 2018.
Thank you for visiting our home page.
We will update this page as frequently as possible, as long as it does not interfere with our main work.
To all undergraduate and master's students, clinicians, dentists, pharmacists, clinical laboratory technicians, and veterinarians who are considering graduate school in the life sciences, we'll support your enthusiasm to invest in your future.

Our goal is to understand the molecular mechanisms of:
(1) Hypoxic response
(2) Lipid metabolism
(3) DNA damage response
(4) Cancer-specific metabolism
(5) Cellular senescence
If you're interested, just take a look and feel free to contact us.
Thank you.
Yoji Andrew Minamishima, M.D., Ph.D.
Professor
Department of Biochemistry,
Gunma University Graduate School of Medicine

3-39-22 Showa-machi, Maebashi, Gunma, 371-8511, Japan
©2004-2019 Gunma University. All rights reserved.